Learn about the FAIRification workflow and use our services to make your data FAIR.
FAIR is not about "to be or not to be". It involves a considerable number of aspects each of which can be fulfilled to some degree. Accordingly, in an assessment of 80+ energy databases, the EERAdata project has found substantial variance in their FAIR status (Schwanitz et al. 2022). To improve the FAIR status of your energy data, you may follow the workflow presented in this section step-by-step (Pre-FAIRification, FAIRification, Post-FAIRification). We have adopted a workflow that is inspired by Jacobsen et al. (2020) as well as Vasiljevic & Graybeal (2021) and have adapted it to the needs of the EERAdata Use Cases and the wider low-carbon energy research community.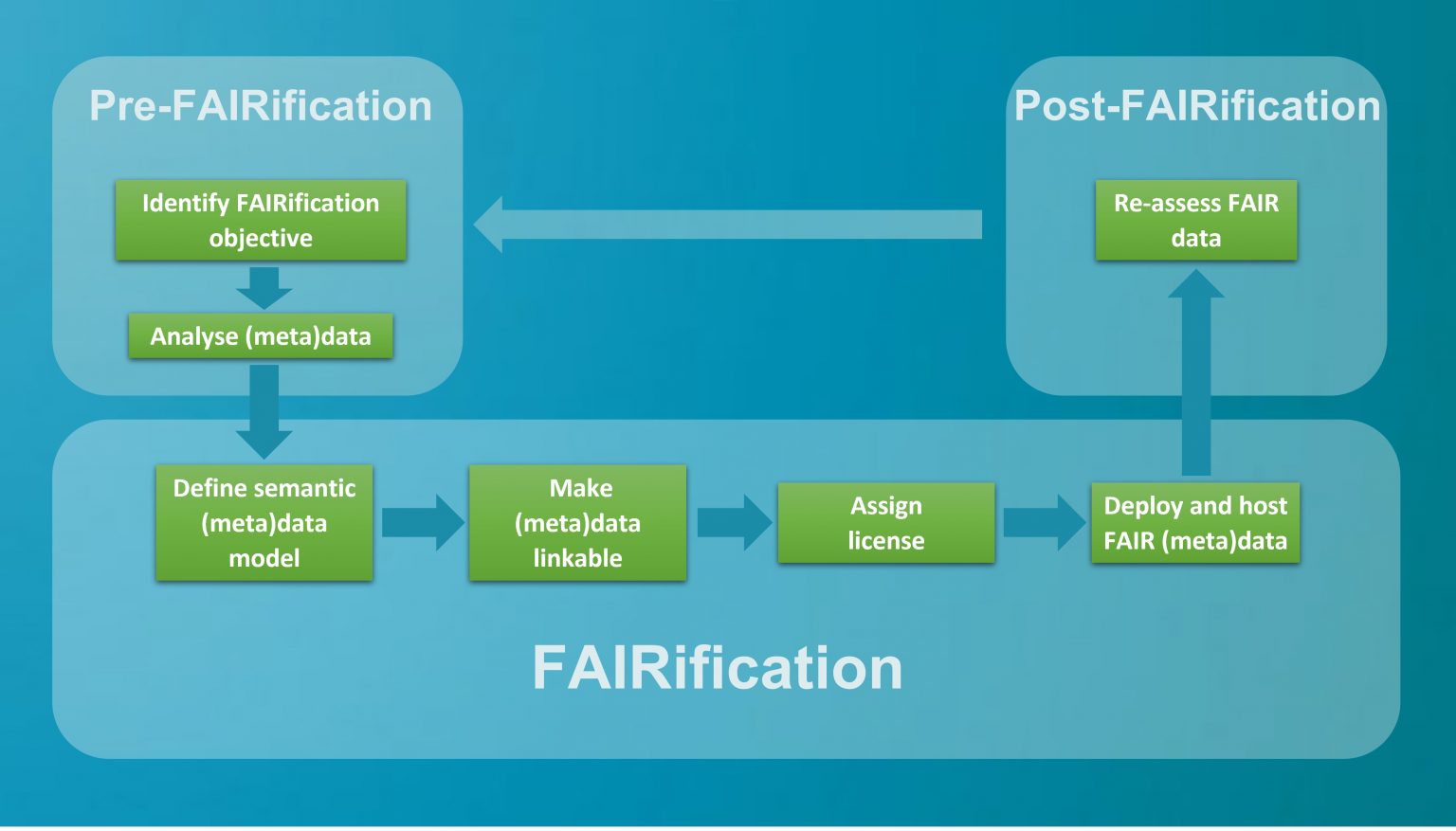 You may start this workflow at the beginning – with Pre-FAIRification – or step directly in at the point that concerns you most.