Metadata
Definition
There is no agreed upon definition of metadata. Here are a few established definitions:
Purpose of metadata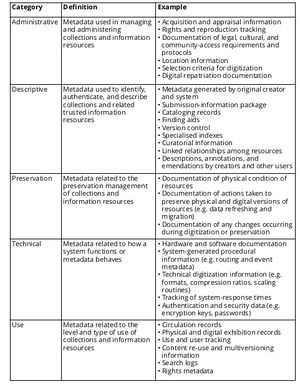 "Metadata supply chain"
Metadata repositories
EERAdata Metadata Creator
The Metadata Creatoris an easy-to-use tool provided by the EERAdata Community Platform to support creating metadata in a standard schema for a given data object. It allows to download this metadata in a machine-readable file format (JSON-LD) to improve the FAIR status of the data object. Moreover, the metadata is stored in the searchable repository on the EERAdata platform, improving the findability of the data object.
References